---
An Evening with President Clinton
Created 10-Dec-09
Modified 10-Dec-09
"An Evening of Inspiration"
Created 1-Jul-09
Modified 1-Jul-09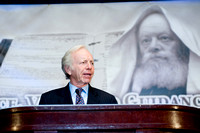 CBS Radio - Charlie Manuel Luncheon
Created 22-Sep-10
Modified 22-Sep-10
Brandeis Law - 9th Annual Law Networking Event
Created 28-Jan-10
Modified 28-Jan-10
SCA-TORK West Philly Hybrid X Team
Created 16-Jun-10
Modified 16-Jun-10
An Evening with Steve Forbes
Created 10-Dec-10
Modified 10-Dec-10
Bradley Cooper at the Hiway Theatre
Created 18-Dec-12
Modified 18-Dec-12
Colon Cancer Alliance - Seminar
Created 30-Sep-09
Modified 30-Sep-09
Brandeis Law Society - Hanukkah Celebration
Created 9-Dec-09
Modified 9-Dec-09
Colon Cancer Alliance - Undy 5000
Created 29-Sep-09
Modified 29-Sep-09
Federation Housing: Green Dedication
Created 21-Sep-12
Modified 21-Sep-12
Israel Chief Sephardic Rabbi Amar's Visit to Lubavitcher Headquarters in Philadelphia
Created 11-Mar-11
Modified 11-Mar-11
B'nai Abraham Gala
Created 16-Dec-09
Modified 16-Dec-09
Community Catalyst: Consumer Voices for Coverage - Annual Meeting
Created 19-Sep-12
Modified 19-Sep-12
Education Law Center - Celebrating 35 Years
Created 31-Oct-11
Modified 31-Oct-11
Moving Traditions - 2012
Created 24-Jul-12
Modified 24-Jul-12
Luvavitcher Shluchim Group Photographs
Created 11-Mar-11
Modified 11-Mar-11
JFGP - Young Women's Division Reunion
Created 17-Nov-11
Modified 17-Nov-11
Federation Housing Groundbreaking of the new Samuel Green House
Created 20-Oct-10
Modified 20-Oct-10
Chabad of Devon - Torah Dedication Ceremony
Created 8-Sep-10
Modified 8-Sep-10
Abramson Center - Aux. Lunch with Senator Spector
Created 9-Nov-11
Modified 9-Nov-11
SCA-TORK- Tree Planting at the Eagles Forest - 2010
Created 24-May-10
Modified 24-May-10
JNF - Poker Tournament 2010
Created 22-Apr-10
Modified 22-Apr-10
Brandeis Law - "Two Boys" Event
Created 15-Feb-10
Modified 15-Feb-10
RRC - ReconRabbi.net Kick-Off
Created 29-Jan-10
Modified 29-Jan-10
Kohelet Yeshiva High School Gala 2012
Created 11-Jun-12
Modified 11-Jun-12
OU Meeting in Bala Cynwyd - 11/13/12
Created 13-Nov-12
Modified 13-Nov-12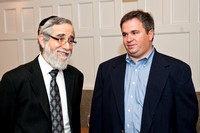 Jenna's Sweet 16 at Pomme in Radnor
Created 10-Dec-12
Modified 10-Dec-12
RRC Graduation 2012
Created 12-Jun-12
Modified 12-Jun-12
Bancroft Ball - 2013
Created 11-Feb-13
Modified 11-Feb-13
Israeli Celebrations 2013
Modified 16-Apr-13
249 photos
"Love is Louder" with Brittany Snow.
Created 23-Apr-13
Modified 23-Apr-13
JFCS - Philadelphia
Modified 17-Mar-15
4764 photos
JFCS - Gala 2013
Created 2-Dec-13
Modified 2-Dec-13
RRC Graduation 2013
Created 27-Jun-13
Modified 27-Jun-13
Burns Group - Monte Carlo Night
Created 11-Oct-13
Modified 11-Oct-13
Bancroft Butterfly Ball - 2014
Created 10-Feb-14
Modified 10-Feb-14
Operation Understanding - Annual Distinguished Community Leadership Reception - 2014
Created 11-Mar-14
Modified 11-Mar-14
KTA Gala 2014
Created 12-May-14
Modified 12-May-14
AmeriHealth Caritas - Playground Build at Green Tree School
Created 16-May-14
Modified 16-May-14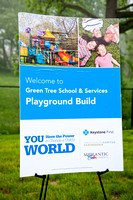 RRC Graduation 2014
Created 9-Jun-14
Modified 9-Jun-14
Lyn Ross - Birthday Celebration and Mural Tour
Created 29-Sep-14
Modified 29-Sep-14
AmeriHealth Caritas - 3rd Annual Healthy Hoops Golf Outing
Created 9-Oct-14
Modified 9-Oct-14
LeggMason - Investing with Conviction
Created 21-Oct-14
Modified 21-Oct-14
Jewish Federation of Greater Philadelphia - Main Event 2014
Created 5-Nov-14
Modified 5-Nov-14 My Little Redemption Opening and Runway Show
Created 19-Nov-14
Modified 19-Nov-14
Kohelet Yeshiva High School - Visit of Rabbi Lord Jonathan Sacks
Created 17-Mar-15
Modified 17-Mar-15
Akiba/Barrack Gala 2015 - "Get to Know Jake"
Created 20-Mar-15
Modified 20-Mar-15
PennDesign Graduation 2015
Created 22-May-15
Modified 22-May-15
Kohelet Yeshiva High School Gala - 2015
Created 23-Jun-15
Modified 23-Jun-15
Boys Town Jerusalem - Golf Outing 2015
Created 25-Jun-15
Modified 25-Jun-15
PennDesign Convocation Selects -WED REZ ONLY
Created 26-Aug-15
Modified 26-Aug-15
Perelman's Lion King Junior - 2016
Created 8-Mar-16
Modified 8-Mar-16
JBHA Gala 2016
Created 11-Mar-16
Modified 11-Mar-16
Eisenhower Fellowships - 2016
Created 7-Apr-16
Modified 7-Apr-16
KTA Gala 2016
Created 23-May-16
Modified 23-May-16
RRC Graduation 2016
Created 7-Jun-16
Modified 7-Jun-16
Jack M. Barrack High School Graduation 2016
Created 16-Jun-16
Modified 16-Jun-16
JBHA Gala 2017
Created 23-Mar-17
Modified 23-Mar-17
JFCS - New Building Dedication
Created 16-Apr-17
Modified 16-Apr-17
JFCS - Cafe Europa 2017
Created 10-May-17
Modified 10-May-17
RRC - Graduation 2017
Created 12-Jun-17
Modified 12-Jun-17
ELC Gala 2017
Created 1-Oct-17
Modified 1-Oct-17
KTA - Crown Society 2017
Created 22-Nov-17
Modified 22-Nov-17
KTA Gala 2018
Created 9-May-18
Modified 9-May-18
RRC Graduation 2018
Created 11-Jun-18
Modified 11-Jun-18
RRC Graduation 2018 - Posed Photographs
Created 11-Jun-18
Modified 11-Jun-18
---
© Jordan Cassway Photography